Ironing clothes while traveling is a pain, but necessary. I'm going to share how I have streamlined this process to be efficient and as easy as possible.
Ditch the Iron; Go For A Steamer
I had seen steamers at retailers and drycleaner's but I naively thought they were for commercial use only. It wasn't until I started dating my now-husband that I realized they are for personal use too. We were getting ready to go out one night and he took the steamer out of the closet and my life changed forever.
Using a steamer, is in my opinion, so much easier than using an iron. Taking out the ironing board and unfolding it is cumbersome. The process of ironing is too.
Petite Women. I think petite women feel this pain (the ironing board part) more acutely than others.
Burning Clothes and Time. I'm always a little worried about burning my clothes. I don't have that worry with steam; and ironing takes longer.
I bought this steamer to use at home and never looked back. It doesn't take up a lot of space – the legs can be extended and stowed for storage – just like a tripod. And it has a built in rod to hang the item you are steaming.
Travel Steamers and Indian Weddings
I made the switch from ironing to steaming, at home but that didn't solve the pain of ironing while traveling. One day I was thinking about an upcoming trip – an Indian wedding we were going to attend. And I thought, "ironing all those clothes is going to suck".
Most Indian weddings, that we attend, have 3-4 main events. That means 3-4 outfits, not including the outfits for travel nor the outfits to wear in-between the main events. Each Indian outfit has 1-3 pieces. That's 9-15 pieces of clothing that need to be ironed – and that's just for myself – not including my husband's clothes.
So I was at home, thinking about this and that's when the light bulb went off…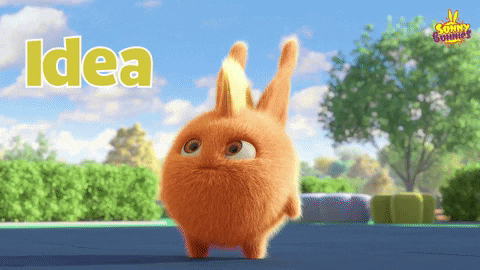 Thinking of myself as quite the innovator, I thought, what if I could steam my clothes instead of ironing…while traveling? I know fancy people do that all the time at hotels, but I'm not fancy. I continued with my thoughts, "I wonder if there are travel steamers?" So I took to Amazon. And lo and behold to my utter delight, travel steamers had already been invented.
I purchased the one with the most and best ratings. As of today, it has 4.3 stars and 94,858 reviews. I thought I was a travel badass. And when my husband was super impressed and praising me when he saw me using the steamer after we arrived at the hotel – I knew I was a travel badass. And that has been reconfirmed many times, as my parents, siblings and friends have since purchased the same steamer.
Tools For Steaming While Traveling
I bought the travel steamer, but where exactly in a hotel room do you use it? Travel steamers don't come with a rod to hang the item. Where do you hang your clothing item so you can steam it? Until now, for the last two years, I have either held it in my hand (super cumbersome) or laid it on the bed, but then water leaks.
On my last trip where I ironed 30 pieces of clothes for one weekend I reached my threshold and knew I needed to find a solution.
On Amazon there are over-the-door hooks you can buy for travel. If you're 6 feet tall and can reach that high to place the hook and then steam your clothes at that height…then more power to you. I'm not.
I recently purchased this travel clothes stand and these foldable travel hangers with clips.
This clothing stand was the most compact one on Amazon and it has good reviews. This stand comes with a few travel hangers, but I bought some because we usually need more hangers than what are provided in most hotels. Plus these have a higher payload. There are travel hangers, with clips, that cost less but I chose these because they can handle heavier items; and Indian clothes tend to be heavy.
Steaming Clothes While Traveling Abroad
I recently returned from a month-long trip to India. Rather than travel with my steamer, I bought a travel steamer there and I'm so glad I did. It was pretty much the same as my US steamer, but with a plug for India.
I attended a very big wedding and though they had arranged a team of people to iron clothes for guests it was so much more convenient to have my own steamer. Why? Because everyone was getting their clothes pressed from them – so they had a lot to do. And there was no telling when I'd get my items back. Also, the staff at the sprawling resort was pretty limited so my choices were to lug all of my heavy clothes to where the pressing station was set up or be at the mercy of the resort staff – whenever they had time to drop off and pick up my items.
In India, when it comes to time, you never get a straight answer. When someone says "it'll just be 5 minutes" never take that at face value. In reality 5 minutes can mean 15 minutes to 1 hour or more.
I didn't want to deal with any of that.
Take Away: Buy a steamer at the destination.
Take Wrinkle Free Clothes
The majority of my travels abroad are adventure travel – not for weddings or other formal occasions. On those trips I've increasingly switched to moisture wicking fabrics that don't need ironing. Thus the few items that need pressing I can do myself if the hotel room has an iron or have it done at the accommodation.
On our trip to northern Vietnam this past December all of the Homestays and hotels we stayed at had laundry services which included pressing the clothes. The same applied for our most recent trips to Africa and the Galápagos Islands.
Places I Like To Shop For Travel Clothes
I prefer to shop at places that offer petite-specific sizes. Those seemingly small 1-2 inch differences in sleeve lengths, tapering and inseams actually make a big difference in fit.
Athleta offers many items in petite women sizes as well as girls sizes. Often I can wear a girls large or extra large in leggings, pants, skirts, dresses, jumpsuits and rompers.
For this reason I prefer Athleta over Lululemon and Alo. I like the styles and colors at the latter two but they don't have petite sizes. I have found the sizing to be just slightly off. And if I'm spending that kind of money, I want something that fits right. Athleta does alterations and most of them are free. I recently purchased girls leggings that were too long and they altered them for no additional fee.
REI. REI carries a few brands of women's clothing that come in petite sizes. And I've had luck in girls sizes too.
Prana. I bought one pair of hiking pants (Halle style) from Prana a few years ago and nothing since then. I still mentioned it because they're my favorite pair of hiking pants that I've ever owned.
Mountain Equipment Company. I visit Canada one or two times a year and really like the items at MEC. It reminds me of REI.
By the way, the products recommended throughout the article are my genuine experiences and opinions. I don't receive any compensation nor benefit if you choose to purchase any of these items.
Summary
I hope this article about ironing clothes while traveling has been useful to you.
Switch to a steamer
Invest in a travel steamer
For those that aren't 6 feet tall, invest in a travel clothes rack and some travel hangers.